The 2018 State of Idaho Hazard Mitigation Plan updated strategies, events, risk analyses, and actions, and a 2020 update added a statewide seismic assessment and High Hazard Potential Dam Program requirements.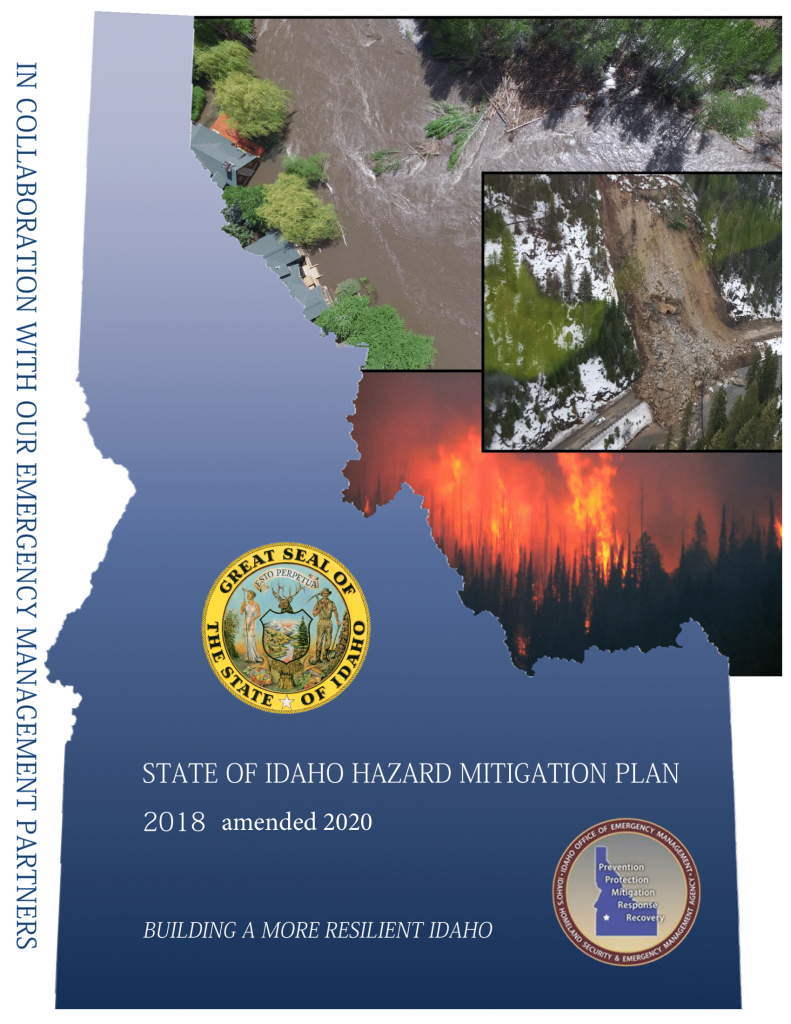 The State of Idaho Hazard Mitigation Plan (the Plan) has been updated by an All Hazard Mitigation Planning Executive Committee, technical working groups, and key stakeholders to provide strategic vision for mitigation planning, risk and consequence analysis for all hazards, and comprehensive statewide reviews of mitigation programs. The Plan targets actions to reduce disaster assistance costs, and it preserve disaster assistance eligibility for the State and the local governments within its borders. The Plan is the comprehensive, statewide mitigation planning effort conducted in Idaho. It identifies hazards and associated vulnerabilities within the State and provides a comprehensive statewide strategy to reduce future disaster losses through sound mitigation projects.
Specifically, the Plan:
Assesses statewide risk from hazards present in the State.
Establishes a framework for statewide Mitigation Planning and Implementation.
Develops opportunities for State, Regional, Tribal, and Local Mitigation Planning and Implementation.
Facilitates integration of mitigation into community development before disasters occur, and during disaster recovery.
The 2018 SHMP updated natural hazard events and risk analyses, as well as human-caused and technological hazards. Enhancements to the mitigation strategy goals, objectives, and actions reflect completed and future actions. The Plan is organized by Hazard Unit so that users of this Plan may easily focus on specific matters in greater detail.